HeartVoice (Joint Venture of iAPPS and OMRON Healthcare) joins the fight against COVID-19 and extends its Telehealth platform to all healthcare providers in Singapore free-of-charge.
A Response to the Need for Remote Health Management
To support safe distancing amongst the public and contribute to the evolving COVID-19 situation, HeartVoice will extend its Telehealth platform to all healthcare providers.
Leveraging on the expertise and industry experiences of both iAPPS and OMRON Healthcare, HeartVoice brings together a suite of healthcare technological solutions in the form of remote patient monitoring, kiosk* and teleconsultation – all integrated into a secure and user-friendly platform
Remote Patient Monitoring
In the comfort of their homes, patients can choose to manually enter their vital signs using the free HeartVoice App or track them using Bluetooth-enabled devices with instantaneous transfer of that data to their Doctor's Dashboard. Healthcare providers can also adopt the use of HeartVoice kiosk in their clinics to help patients seamlessly capture their vital signs and keep track of their records.
Healthcare providers can in turn obtain real-time and reliable vital signs recordings at a glance and customise an accurate personalised treatment plan for their patients. The Doctor Dashboard also allows for healthcare providers to set thresholds, sort and filter patients to perform necessary interventions.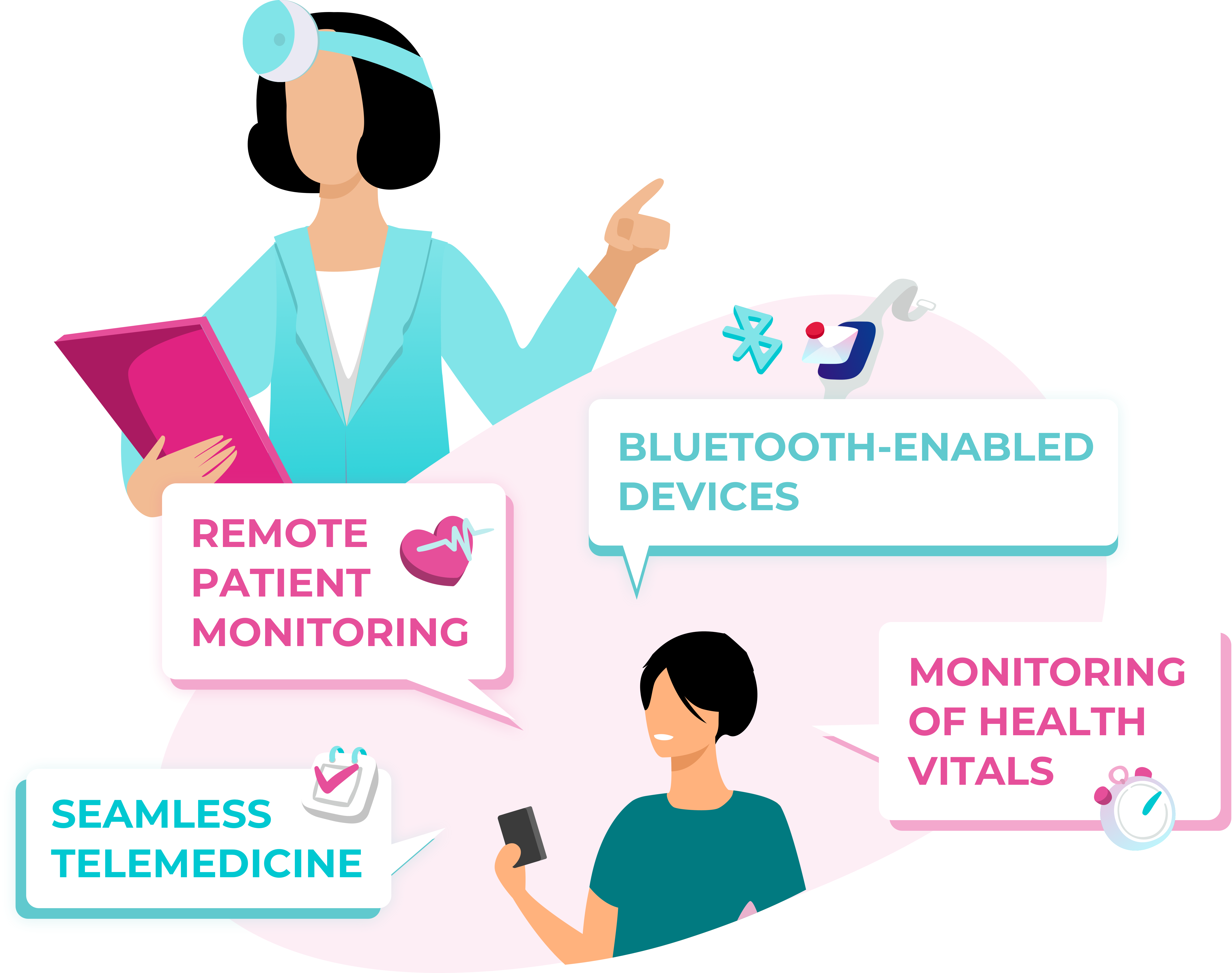 Seamless Telemedicine Experience
Aside from Remote Patient Monitoring, HeartVoice provides a comprehensive Teleconsultation solution. Key features include an integrated appointment booking system, high quality video consultation experience, personalised medication delivery and a secure online payment gateway.
An early adopter of HeartVoice's Telehealth platform, Adj Asst/Prof Lim Hong Shen, Medical Director of A Medical Clinic, Everton Park remarked "The COVID-19 pandemic has brought significant challenges to our healthcare systems and in particular its mode of delivery.  Telemedicine has certainly taken on a new significance in today's delivery of healthcare and it is important that we implement it safely and effectively."
To support the larger healthcare community in the fight against COVID-19, HeartVoice will be waiving its platform fees until July 31, 2020, so that healthcare professionals can provide teleconsultation services to their patients without any upfront investment. Every provider will be guided throughout the setup process by HeartVoice's support team to ensure a seamless onboarding.
In addition, for participating healthcare providers who successfully enrol with the HeartVoice Telehealth platform by 1st of June 2020, Heartvoice will provide its health kiosk till 31st of July 2020 at no cost.
*HeartVoice kiosk is a compact kiosk that consists of OMRON Bluetooth-enabled blood pressure and body composition monitors connected to an iPad with deployed HeartVoice application. At the kiosk, patients can monitor their health vitals, such as blood pressure and heart rate, synchronizing their health readings to their HeartVoice personalised app
For Doctors –> Start using HeartVoice Telehealth platform to treat your patients now: 
For Patients -> Check with your Doctor whether they use HeartVoice Platform, or visit HeartVoice website for more information.
About HeartVoice
HeartVoice is a joint venture by iAPPS Pte Ltd and OMRON Healthcare Co. Ltd.
Having collaborated with ActiveSG for years, iAPPS has the technology expertise to offer booking and payment services to more than 1.8 million users in Singapore. OMRON Healthcare is a global corporation and leading manufacturer of medical devices, such as blood pressure monitors.
Read more HeartVoice News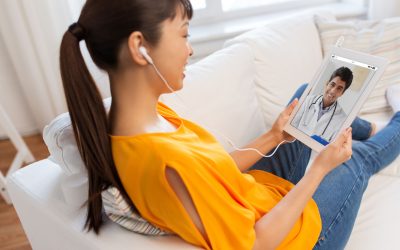 Telemedicine in Singapore: from Humble Beginnings to an Essential ServiceHumble Beginnings ...
read more