Productivity solution grant (PSG) pre-approved vendor for Teleconsultations.
See your patients online with HeartVoice Telehealth platform!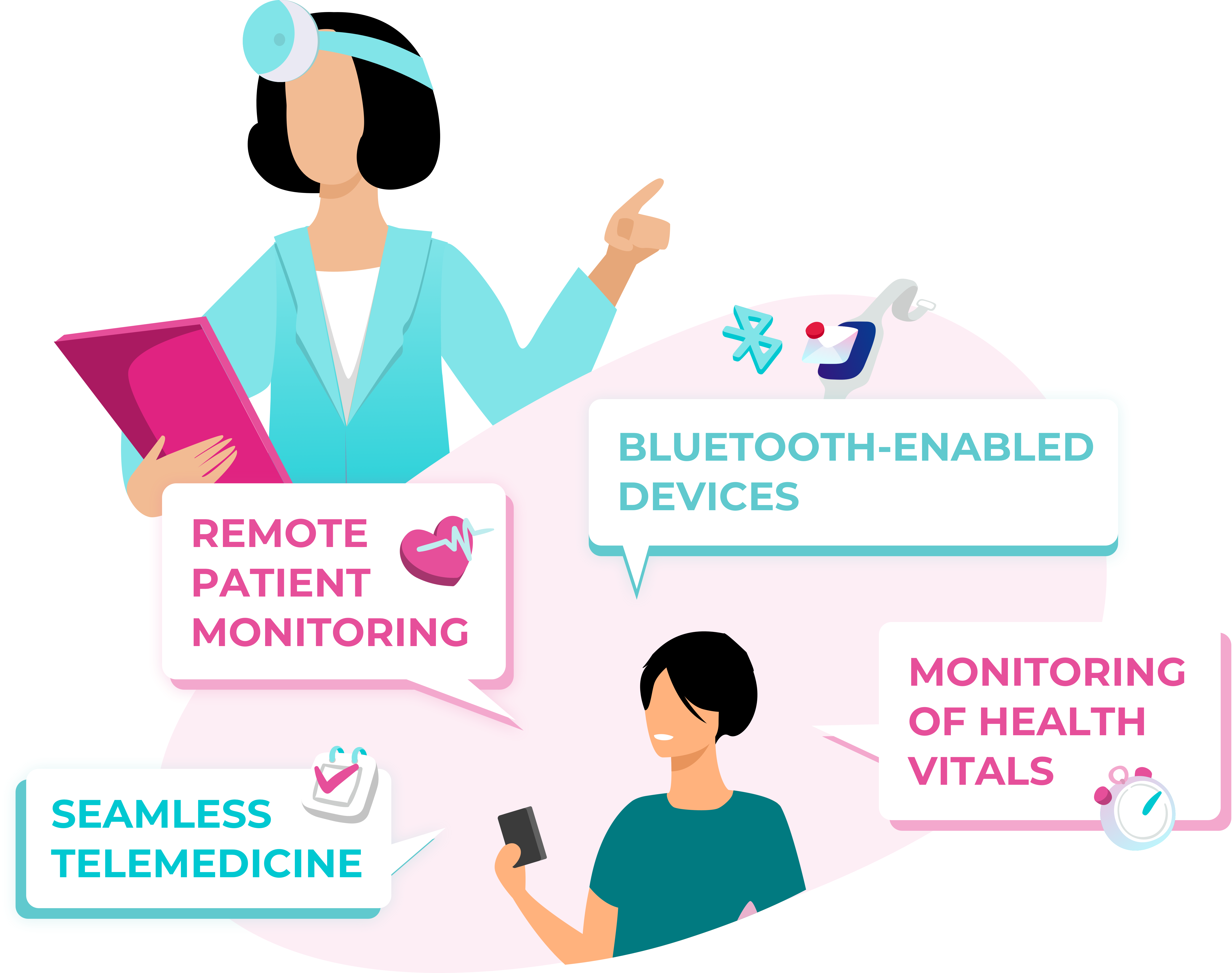 Claim up to 98%!
PSG + SFEC Grant*

HeartVoice ia a pre-approved Digital Solution under IMDA (Infocomm Media Development Authority) for PSG grant.
Join HeartVoice Telehealth platform with up to 80% funding support. PSG serves as an avenue for companies to make long-term technology investments. The Productivity Solutions Grant (PSG) supports companies keen on adopting IT solutions and equipment to enhance business processes and improve productivity.
*SKILLS FUTURE ENTERPRISE CREDIT (SFEC) SUPPORT AVAILABLE
Eligible employers for Skills Future Enterprise Credit will receive a one-off $10,000 credit to cover up to 90% of the out of pocket expenses on qualifying costs.
Speak with HeartVoice Team to understand if you are eligible for SFEC grant and how you can join HeartVoice Telehealth platform!
Fill in the form below and our friendly team will get back to you within 48 hours.
Why HeartVoice?
Secure medicine delivery islandwide
Dedicated Technical Support Team
Access to HeartVoice's Corporate Wellness Service
Set your own consultation price
Marketing support and collaboration
…And more!
Key Platform Features:
Bluetooth-enabled medical devices connected to Doctor's Dashboard
Remote Patient Monitoring dashboard
Seamless Telemedicine
Instant connection to patient's Health Vitals
Brought to You By
HeartVoice is a joint venture founded by IAPPS Pte Ltd and Omron Healthcare Co., Ltd​,
HeartVoice is a Joint Venture by iAPPS Pte Ltd and OMRON Healthcare Co Ltd.
Leveraging on the expertise and industry experiences of both, HeartVoice brings together a full suite of healthcare technological solutions for healthcare providers, patients and business organizations.