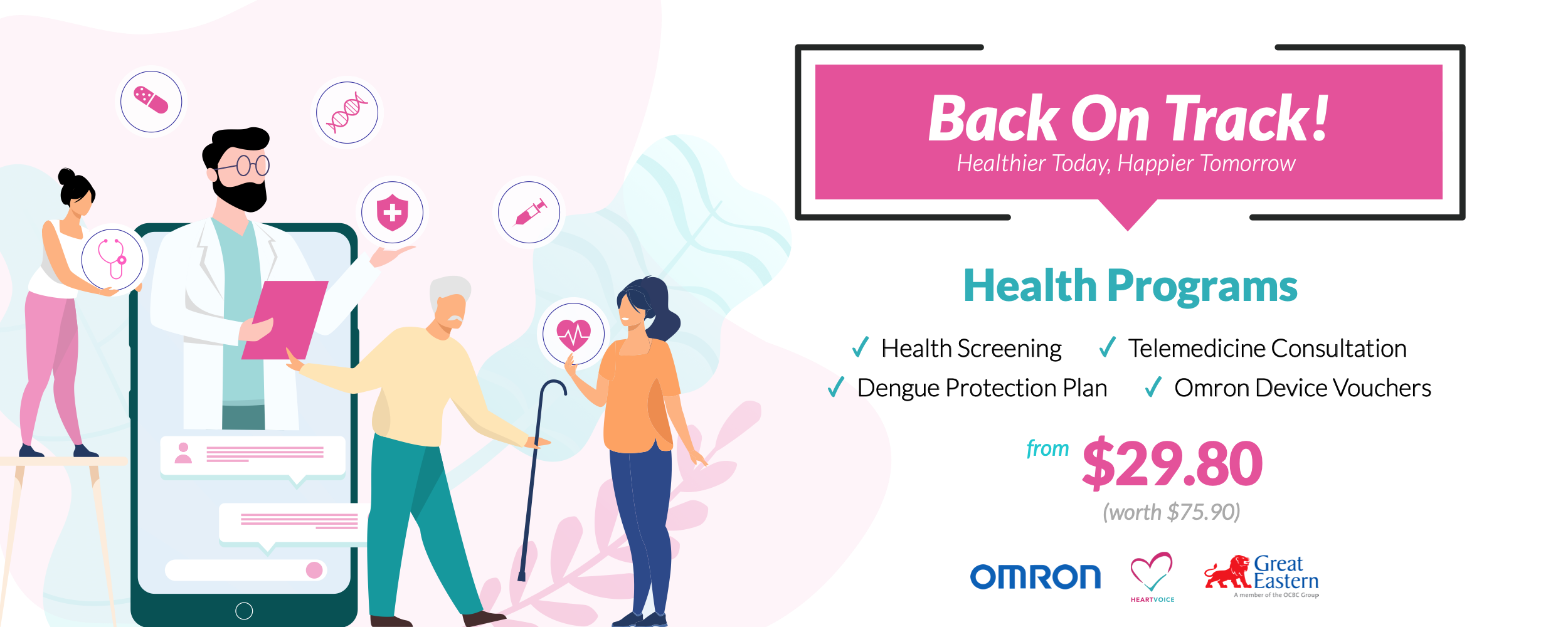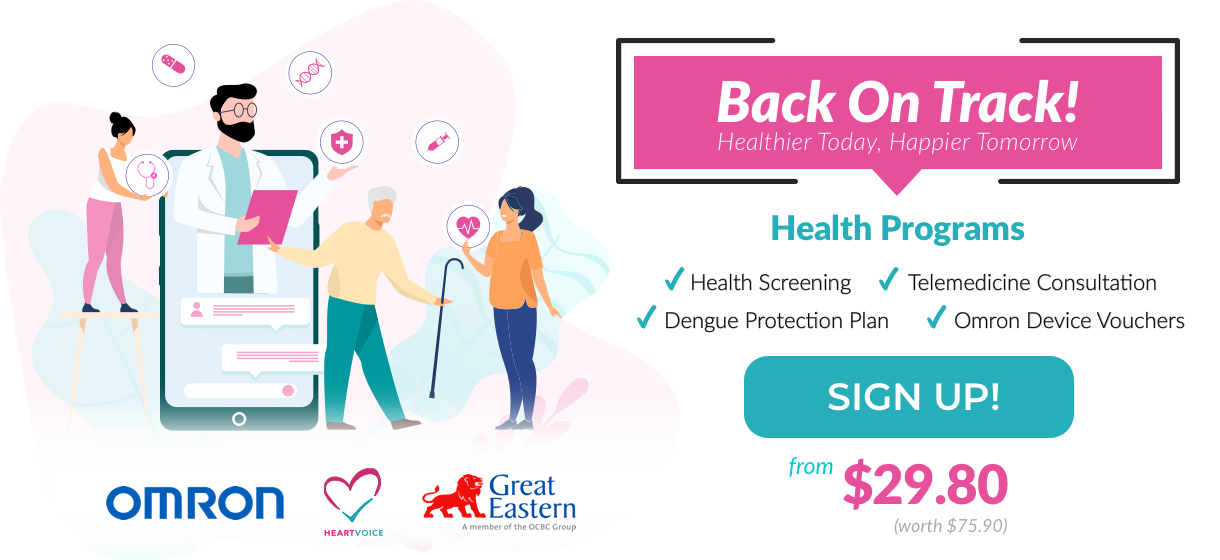 Start Monitoring and Improving Your Health!
Brought to you by OMRON Healthcare, HeartVoice and Great Eastern.
Back On Track! offers a suite of preventive health services, such as health screening, teleconsultation, home blood pressure monitoring, dengue insurance plan and more!
Choose the right program for you!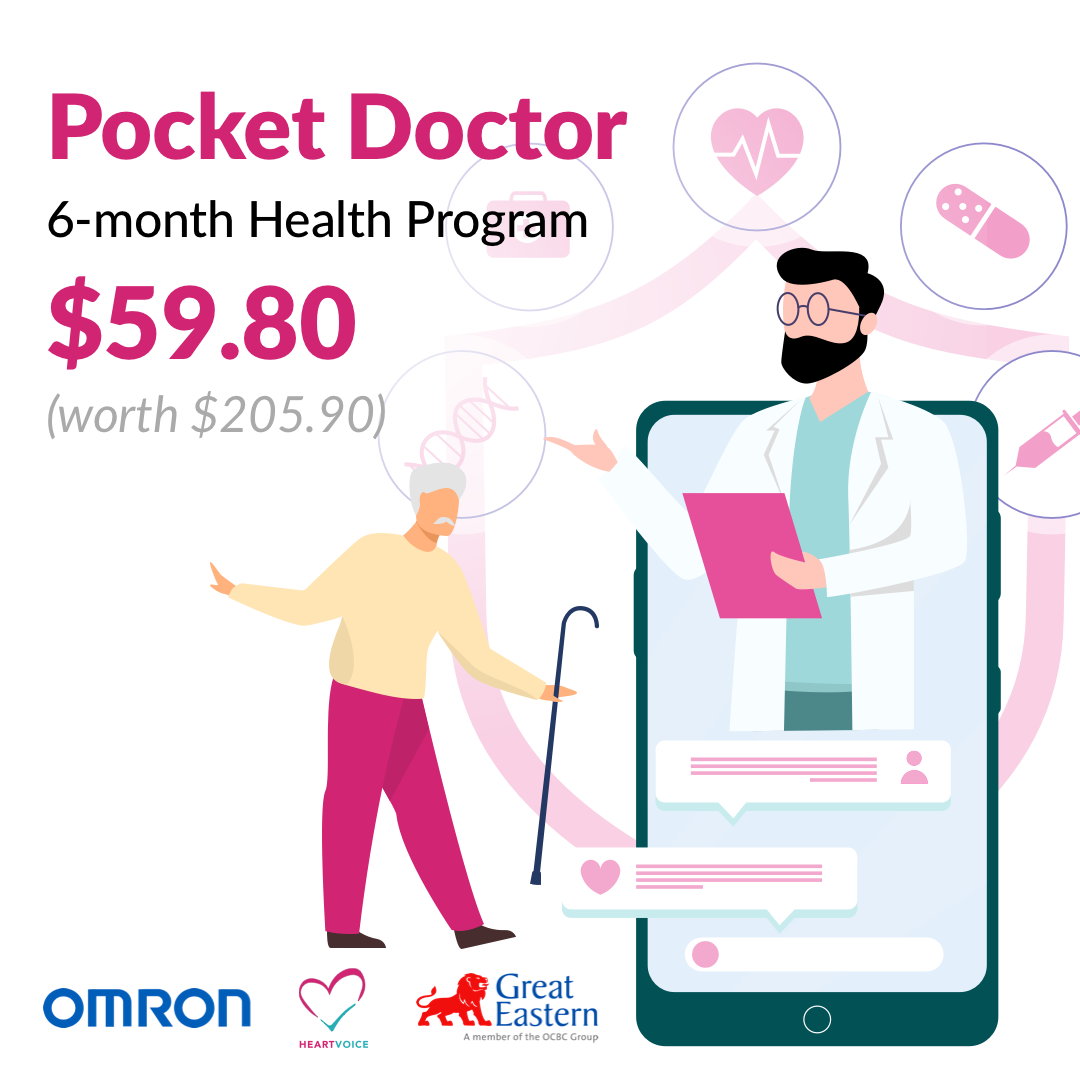 Monitor your health at home and receive active health reviews from HeartVoice medical team!
Monitor your blood pressure, heart rate, weight and other vitals at home and connect your readings directly with the Doctor for regular follow-ups and personalized recommendations.
Enjoy hospital cash benefits if you suffer from any Mosquito-borne diseases covered by GREAT MozzieSafe Plan.
Free Basic Health Screening to to check your overall health and detect any disease before they happen. It is the first step to safeguarding your health.
Free Teleconsultation to avoid waiting in line and see a doctor in the comfort of your home, while getting medicine delivered to your home.
"The program is as good as free!"
– JOHN
"A great solution for my mom who has high blood pressure and needs frequent follow-ups!"
– LYNDA
"Thanks to the screening, I found out that I have High Cholesterol despite feeling good. Now it's under control!" 
– DARREN
Better be safe than sorry! It is always good to have an extra peace of mind during dengue seasons"
– ALLEN
Stand a chance to win a Samsung Galaxy Watch Active with every purchase of Back On Track! *
Become one of the 5 Lucky Draw winners and start tracking your fitness and sleep activity with the Samsung Smart Watch!